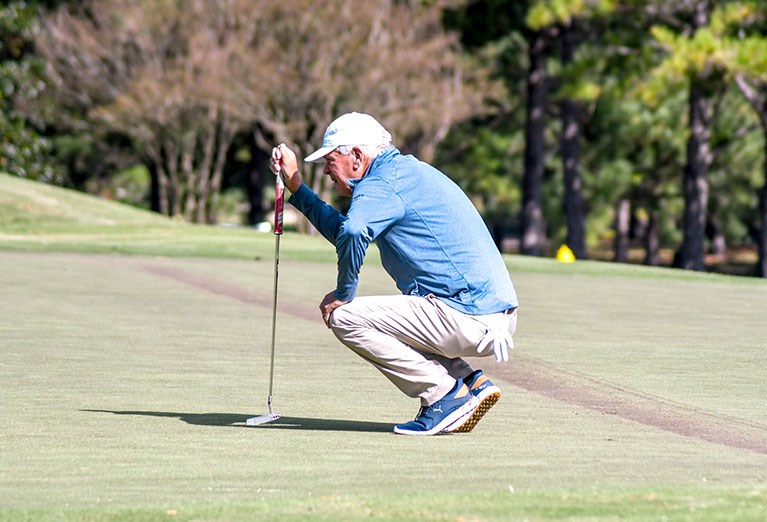 Joe H. King was a key person within the USGA, Southern Golf Association and AGA. In 1993, the AGA created an award in King's name to be given periodically to amateur golfers in Alabama for their contributions to golf. Mr. King passed away in 2008.
The Joe H. King Award is the highest honor that the Alabama Golf Association presents in amateur golf. The award is a tribute to Mr. King's contributions not only to the AGA, but to the game of golf at all levels. Joe was a fine player and this award can honor outstanding playing achievements. However, the award recognizes those men and women whose dedication and efforts have made lasting contributions in giving back to the game.
To date, there have been 18 recipients.
Anyone may submit a nomination by completing the Joe H. King Award Nomination Form. Nominations are accepted annually until November 1. Nominees are then reviewed by the Joe H. King Award Committee where a unanimous vote is required before forwarding a recommendation to the Alabama Golf Association Executive Committee for final approval. Recipients will be honored at the annual AGA Awards Luncheon.