When To Start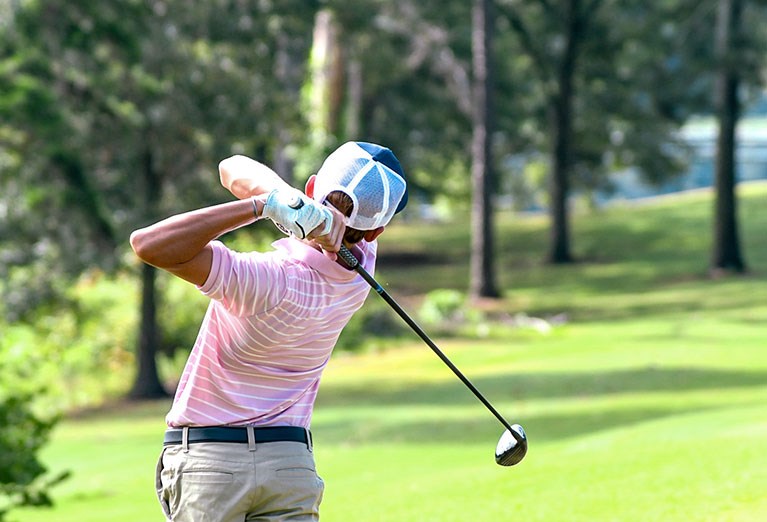 The best time to start a child is as soon as they show interest in playing golf. It is important to expose them to the game and foster their interest as they begin to get excited. One way to initially introduce them to the game of golf is to take them to the driving range and let them swing away. At this stage in their development it is important to let their attention span determine the length of the session. The more fun they have at the golf course in the beginning, the more involved with the game they will become. For any beginner, the most important factor in becoming a life-long golfer is fun.
Developing A Schedule
Levels of Competition
Below are recommended steps to take when developing a schedule that helps maximize your potential. It is recommended that you move on to the next level after being successful at the current level. Success is determined when a player finishes in the top third of all competitions and has been in contention to win tournaments.
Local: Club Level Programs and Junior Leagues
Regional: Entry Level Competitive Junior Golf Tours
State: Multi-day Junior Tours and National Qualifying
State Junior Championships: AGA State Juniors
National Level: National Level Junior Golf Tours and State Teams
State Championships: Compete against the best players in Alabama, regardless of age
Steps to Building a Competitive Schedule
Step 1: Identify "major" competitions (typically 2-5)
Step 2: Select "secondary" competitions (typically 2-5)
Step 3: Fill in the calendar with additional regional events (typically 5-10)
What to Expect as a Parent
Guide to a Tournament
Learn about the Event:
Read all the information provided by the tournament organization running the event. Pay close attention to the tournaments entry form as it will provide additional information about the entry process and all relevant deadlines.
Create a Routine
Arriving at the golf course at least one-hour before the junior golfers tee time is extremely important. This gives them enough time to check-in and also warm-up prior to beginning their round without being rushed.
Set Goals with the Junior Golfer
Be realistic about your Junior Golfers ability level. In the beginning it should be about personal improvement, not winning. Don't let lack of success in the beginning deter future participation, let them struggle and learn from it.
Avoid Being "that" Parent
Stay back and let the Junior Golfer play, tournaments are not the time to give advice and/or coach.
Be a Spectator
Respond to good shots of the entire group, not just your own child. Do not question or respond to bad shots, they know it was a bad shot and don't need additional confirmation.
Goal Evaluation
Ask how the Junior Golfer thinks the round went. Your assessment and theirs may be different, but it is important to stay positive and look for ways to improve.
Do's and Don'ts
Do's:
Stay involved in a positive way
Be supportive, interested, and encouraging
Forbid cheating, quitting, and lack of sportsmanship
Discourage temperamental behavior and vulgarity
Stress the lifetime value of golf as a sport
Don'ts:
Expect financial returns from your child's interests
Put extreme pressure on your child to win
Display negative emotion, frustration, anger, fear, or nervousness on the course
Be a Coach or Rules Official
Equate your own self-worth with your child's performance