Individual AGA Member Benefits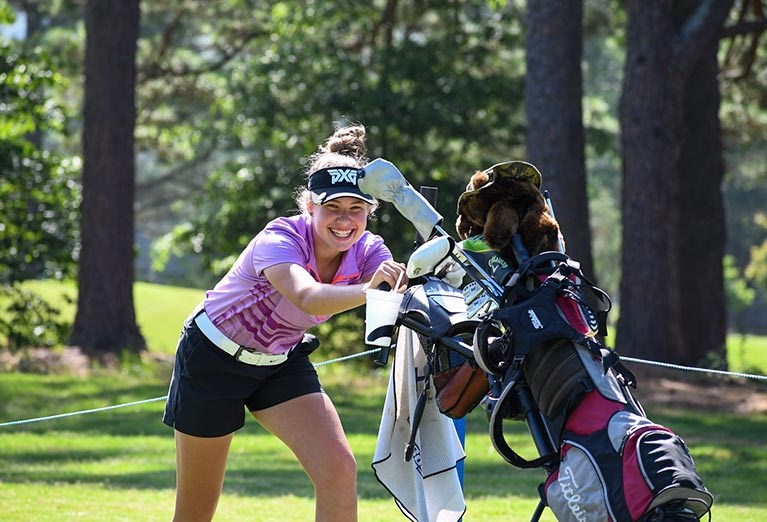 The Alabama Golf Association provides many benefits to its members at both the individual and club level. Individual Members consist of all members of Member Clubs who are active on the GHIN handicap roster at an AGA Member Club.
Handicap Index
Whether competing in an AGA championship, USGA national championship or an event at your club, participants must have an active Handicap Index®. The purpose of the World Handicap System is to make the game of golf more enjoyable by enabling golfers of different abilities the chance to compete on an equal basis.
The AGA uses GHIN, a service of the USGA, to provide handicap services to its members and member clubs. Handicap Index® will be revised on the following day after a score is posted throughout the year.
Tournament Program
A tournament program of 23 amateur championship events for all levels of golfer abilities and ages.
Qualifying for USGA national championships.
Online tournament registration.
One day tournaments.
JGA Tour for junior golfers.
Discounted Travel & Apparel Perks
Save up to 70% on hotels, concert/sporting event/theatre tickets through Access Travel Benefits.
Save 20% on Imperial Headwear with code "ALGA23"
International Golf Trips
AGA conducts international golf trips for members to destinations such as Ireland and Scotland.
Communications
Up-to-date website with the latest AGA news, tournament results, handicap score posting, game tracker and handicap verification.
Clearinghouse for tournament sites and dates for junior, senior and other amateur competitions.
A central source of answers for all golfers about the Rules of Golf, Rules of Amateur Status and Amateur Reinstatement.
Twice monthly eNewsletter email.
Services
Free GHIN/AGA mobile app to post a score, statistic tracking, course handicap calculations and view score posting history.
Rules of Golf and handicap seminar presentations for member clubs and individual AGA members.
Hole-in-one program for recognizing aces made by AGA members.
Staff
A dedicated professional staff to service the needs at AGA member clubs and it's membership.
A summer intern program that partners with the USGA, offering individuals the opportunity to work in golf administration and sports media.