World Handicap System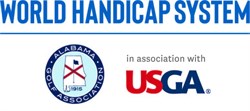 ​
To help educate our membership, we strongly encourage you to utilize the resources that we have gathered for you below. You may want to link your website to this page and we highly recommend printing out the WHS infographic posters and displaying them around your club. Please continue to check back often as we will continue to update this page as more information becomes available.
World Handicap System Online Training Webinars (4-Part Video Series)
Club Authorization and Certification Online Quiz (must be completed by August 31, 2020)
To aid in completing the quiz, please use the below links to reference a World Handicap System Slide Deck along with a printable version of the actual quiz questions and multiple-choice answers that references the Slide Deck for the correct answers. We encourage you to complete the paper form of the quiz then simply enter your answers into the
online quiz link
for verification by the USGA.


WHS Resources for Golfers
WHS Resources for Club Administrators

Recorded Online Training Webinars Conducted by USGA for Club Administrators - Click link to watch video presentation
| | |
| --- | --- |
| Session | Description |
| Admin Portal | Review golfer administration tasks including score posting and Handicap Index management. (59:52 in length) |
| Kiosk Setup & Overview | Learn how to setup a Club Kiosk and see a demonstration of the Kiosk features and functionality. (45:33 in length) |
| Launch Prep | Preparing your club and golfers for utilizing the new GHIN Product Suite. (56:03 in length) |
| Template Reports | Review of the available reports for club admins. |