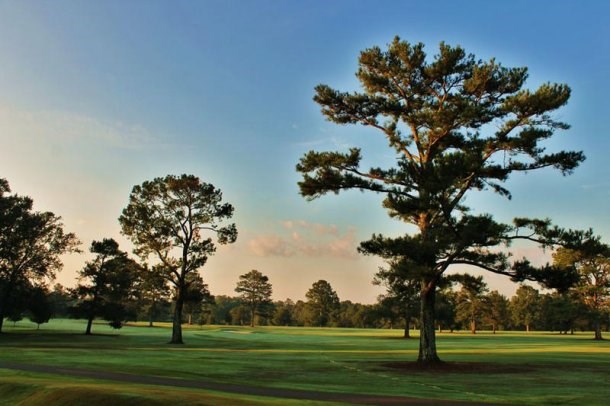 Musgrove Country Club
BIRMINGHAM, AL (June 20, 2016) - The Alabama Golf Association with conduct the 84th Alabama Women's State Amateur Championship at Musgrove Country Club in Jasper, AL from June 22-24.
39 players are scheduled to compete in this year's championship (31 in the Championship Division, 8 in the Tournament Division).
Heather Nail (Hartselle, AL) defeated Kathy Hartwiger (Birmingham, AL), 1 up, last year at Gadsden Country Club. Nail is in the field to defend her title this week.
There are two divisions in the Women's State Amateur, Championship (longer tees) and Tournament (shorter tees). The Champion will come from the Championship Division only. Championship and tournament division players losing in the first round will fall into a consolation bracket.
The Championship Division will play an 18-hole stroke play qualifier starting at 8:00am on Wednesday to determine the low 16 players and seeding order for the match play portion of the championship. Remaining championship division players will be flighted and seeded according to their qualifying score.
The Tournament Division will play an 18-hole stroke play qualifier to determine the positions for match play. Players will be divided into flights of four (4) based upon qualifying score to compete in the match play portion of the championship.
Awards will be presented to the Champion, runner-up and semifinalists in the Championship Division. All other flights awards presented to winner and runner-up. All flights will be awarded a consolation bracket winner. In addition, the Champion will have her name engraved on the permanent trophy housed at the AGA office.
Musgrove Country Club Information
PGA Head Golf Professional: Phil Green
Physical Address: 916 Country Club Road, Jasper, AL 35503
Club Website: www.musgrovecc.com
Golf Shop Phone: 205-221-7902
Championship Yardage
Championship Division=6004 yards
Tournament Division=4987 yards
Championship Schedule
Tuesday, June 21
All Day: Practice rounds.
9:00am-4:00pm: Player Registration in the Clubhouse.
Wednesday, June 22
Round 1: Starting times for Stroke Play Qualifier begin at 8:00am.
Thursday, June 23
Championship Division: Round of 16 (AM) and Quarterfinals (PM)
Tournament Division: First Round of Match Play
Friday, June 24
Championship Division: Semifinals (AM) and Finals (PM)
Tournament Division: Second Round of Match Play
Awards ceremony immediately following play at scoreboard
Starting Times and Scoring Website: https://www.ghintpp.com/bamagolf/TPPOnlineScoring/Default.aspx?id=269
Alabama Women's State Amateur Championship History: http://www.alabamagolf.org/images/alabamagolf/site/yearbook/2015/FINAL-AGA%202015%20Yearbook.pdf